About Ronald W. Earnest, D.D.S.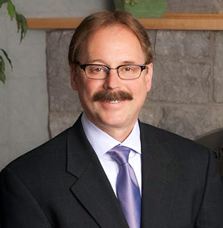 After practicing dentistry for almost 30 years, Dr. Ronald W. Earnest remains committed to helping his patients achieve their goals. His determination to deliver state-of-the-art patient care in a nurturing and family-like environment allows him to offer patients in the greater Brighton area a safe and positive dental experience.
Dr. Earnest earned his Bachelor's in Molecular Microbiology from the University of Michigan and later added a degree in dentistry from Northwestern University in Chicago, Illinois. After graduation, he completed his general practice residency at Northwestern Memorial Hospital and Lakeside V.A. Hospital. He continues to lecture dental schools on behalf of the University of Michigan Department Of Oral Microbiology.
Dr. Earnest holds memberships with the American Dental Association, the Livingston County Dental Association, the Michigan Dental Laser Society, the International Association of Dental Research and the American Association of Dental Research. A strong supporter of the Relay for life, Dr. Earnest lives with his family in Brighton and enjoys biking, golfing, running and traveling.